Community Forum to Address Crime, Safety Issues in Peachtree Corners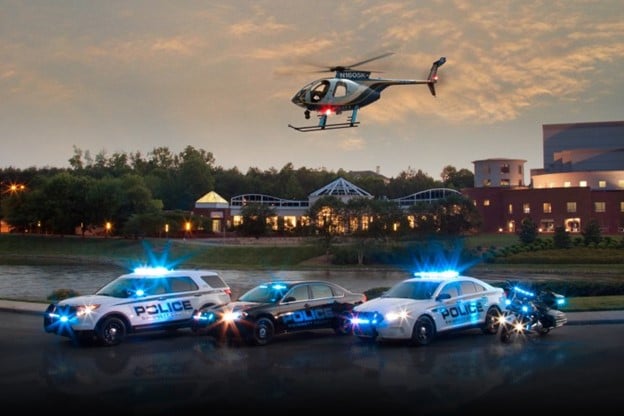 UPCCA hosts annual COPS program to allow face-to-face dialogue among residents, stakeholders and law enforcement.
Overnight car break-ins and vandalism, ruffians blocking key intersections and putting lives in danger with reckless stunts, bullying and name-calling at schools escalating to terrorist threats and violence — none of those scenarios are what Peachtree Corners residents want to see in their community. To inform residents and stakeholders of law enforcement actions to curb and eliminate this type of lawlessness, United Peachtree Corners Civic Association invites everyone to its annual C.O.P.S. Program. Set for 7 p.m. Thursday, May 26 at Christ the King Lutheran Church, 5575 Peachtree Parkway, government officials and police agencies will discuss crime prevention and present local Peachtree Corners crime statistics.
Among invited presenters are Mayor Mike Mason; the new Gwinnett County Chief of Police J.D. McClure; Major Edward Restrepo, commander of the West Gwinnett Precinct; MPO Andres Camacho, District 1 Community Oriented Police Service; a Gwinnett County Schools resource officer and other community leaders who will be available for questions and answers.
"With all that's going on in the world now, we are thankful to have our lovely pocket of relative peace here in Peachtree Corners," said Matt Lombardi, president of UPCCA. "But there's a perception that it's gotten worse for crime in the last few years."
Like many suburban areas of the country, Peachtree Corners has been victim of so called "takeovers" where groups of teens and young adults converge on a usually busy intersection and show off stunt driving like doing "donuts" and "drifting." With no regard to traffic or vehicular safety, there are often fireworks and sometimes weapons discharged as well as kids hanging recklessly out of cars.
Recently, a combined effort from several local law enforcement agencies took down one weekend gathering, but with school out and summer almost in full swing, it's inevitable that more will come.
That's one of the major topics that will be discussed at the meeting, said Lombardi, along with a look at license plate readers, the effects of crime on property values and other issues.
One topic that has been on the minds of some, said Lombardi, is the question of whether it's time for Peachtree Corners to have its own police force. As it is now, Gwinnett County police provide protection as well as the Gwinnett County Sheriff's office.
Instead of leaving the question lingering, this is an opportunity for residents to speak their minds.
"UPCCA is one of the few organizations in metro Atlanta that brings people to face-to-face with the law enforcement community," said Lombardi. "It's important to know who's protecting you and your property and how it's being handled."


Information: upcca.org
On-street Parking in Peachtree Corners – Be safe, be courteous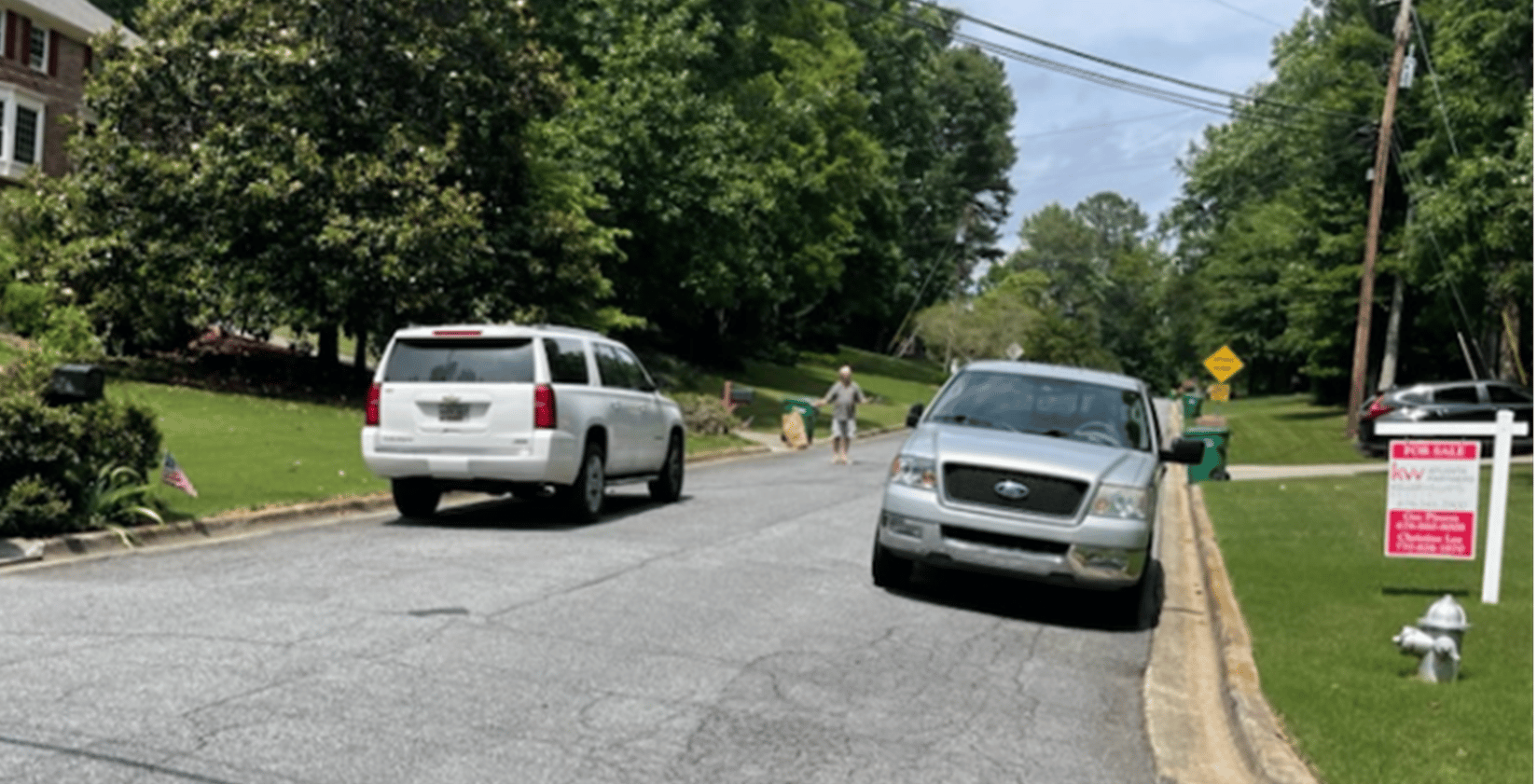 On-Street Parking means designated spaces where vehicles can be parked on a temporary basis, located on a public highway, street, avenue, parkway, or similar type of road. On-street parking spaces often provide direct access to residential, commercial, office, and other facilities.
While on-street parking is legal on public roads, there are rules that must be followed. The State of Georgia requires that on any two-way road, all street parked cars must be parked with the right-side wheels parallel and within 12 inches of the curb.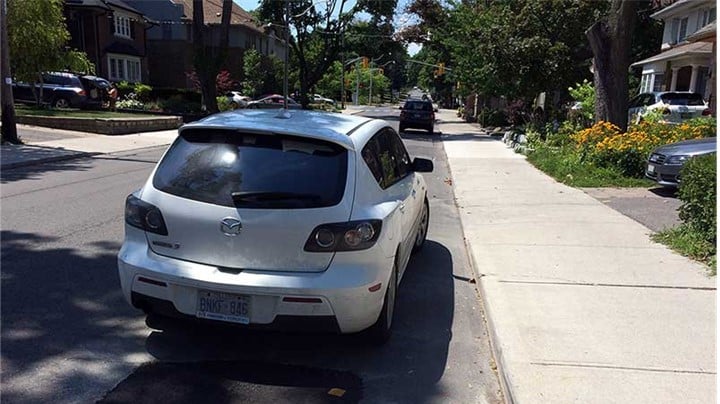 Do not park against the flow of traffic. While it might seem safe when the car is parked, you would need to drive on the wrong side of the road to park. The same applies when you pull out into head-on traffic. This creates two potentially dangerous situations and sets up a scenario that is contrary to other drivers' expectations. Most things contrary to typical driving behavior or driver expectancy are unsafe.
Additionally, double parking is illegal in all circumstances. Double parking is the term used for parking on the street side of any vehicle that's stopped or parked at a curb.
Other violations include prohibitions against parking in the following areas:
In a space on public or private property marked for vehicle parking for the handicapped unless you have the legal authorization and the plates or placards to prove it.
Within 25 feet of a crosswalk at an intersection, or sideline of a street or intersecting highway, except at alleys
Within 20 feet of a fire station without signs. If they post signs, you are not allowed to park within 75 feet of the station.
Between a safety zone for pedestrians and the adjacent curb or within 20 feet of the end of the safety zone
On the sidewalk or within 20 feet of a crosswalk
Within an intersection
In a crosswalk
In any tunnel
On railroad tracks or within 50 feet of a railroad crossing unless you are loading or unloading
Within 15 feet of a fire hydrant
Within 30 feet of a stop sign, traffic light, or flashing signal
In a bus stop zone
In front of a public or private driveway
Near properly marked street construction
In addition to illegal parking, there are other things that should be done to ensure the safety of your parked vehicle as well as the surrounding community.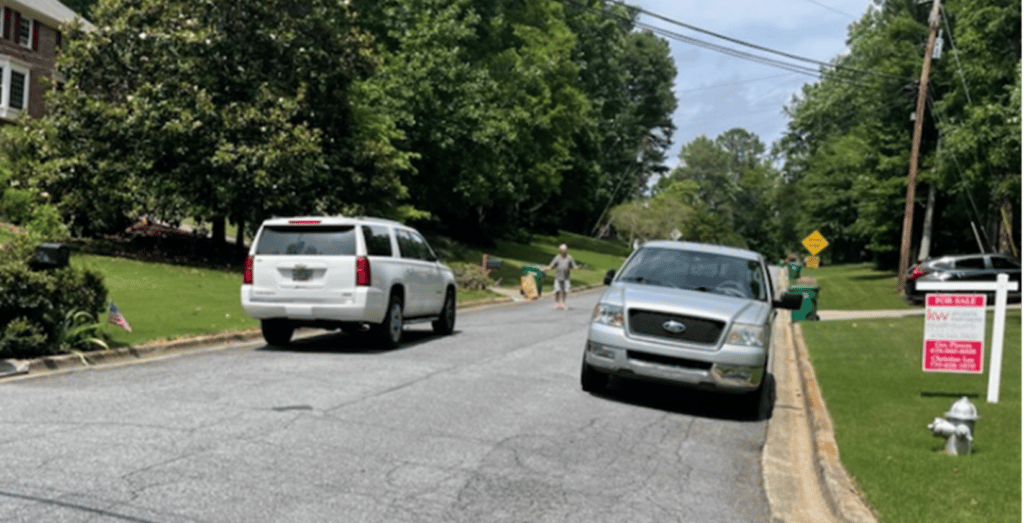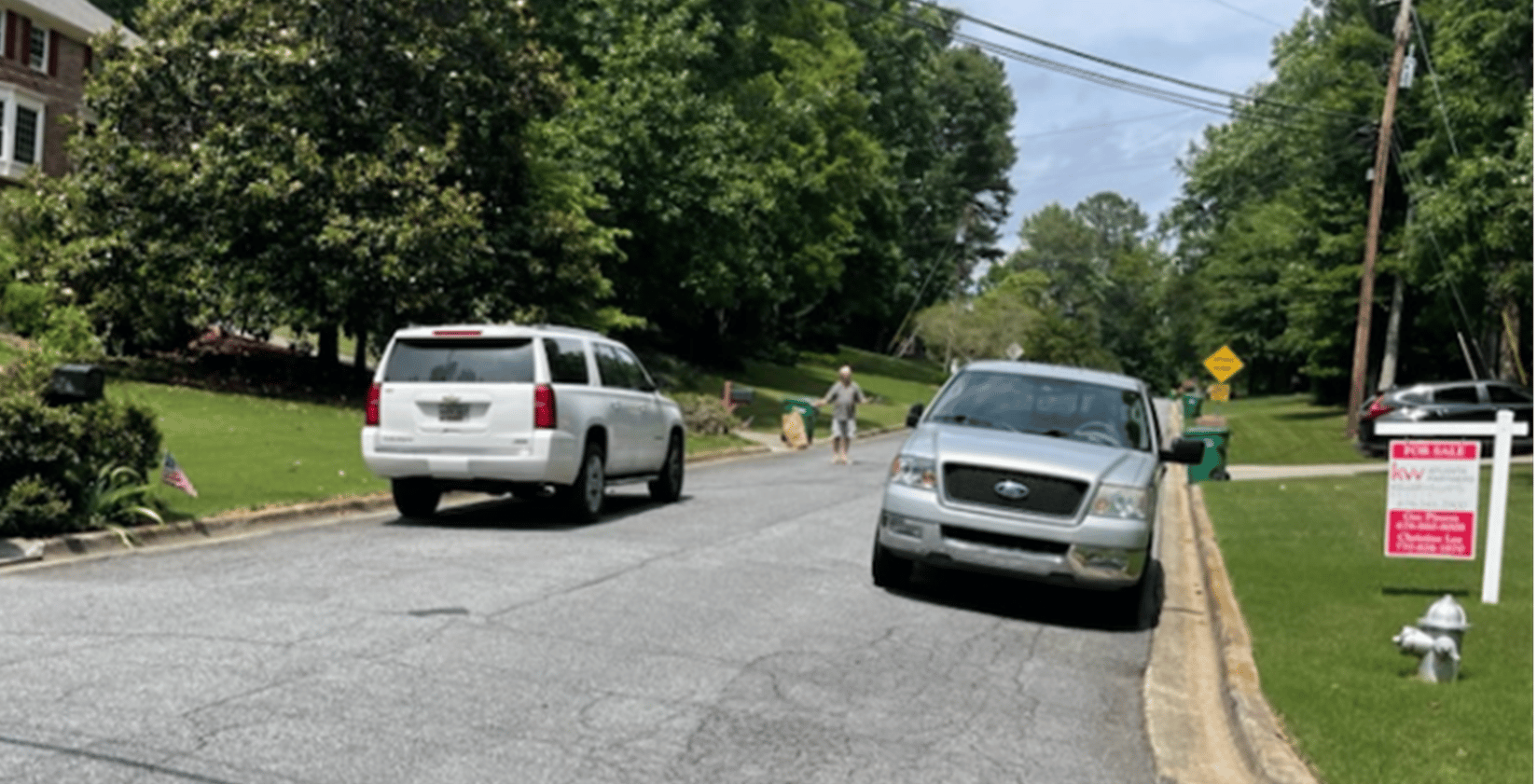 On limited-width feeder roads, cars should refrain from parking across from each other on opposite sides of the road. (See image). This is not only unsafe for pedestrians; it creates a bottleneck on the road that increases traffic conflict points.
Also, when cars are parked across from one another, the limited width of the road creates a safety hazard as it does not allow for the entrance and exit of school buses, sanitation trucks, construction vehicles, EMS and fire vehicles, or other larger vehicles into or away from the area.
If your car has mirrors that will push inwards, towards the driver's window, always do this before leaving your vehicle. This will prevent your mirrors from becoming broken or dislodged due to being sideswiped by a passing driver.
Do not park your car on a street where no other cars seem to be parked. Even if there are no signs saying that you cannot park on the street, there may be a rule that the other drivers are aware of. If a street is completely devoid of parked cars, there is probably a reason why. Take the hint from other drivers and steer clear of it. Street parking that seems too good to be true probably is.
Do not block other cars. Leaving enough space ensures that everyone's cars will stay free from dents and dings. If it doesn't seem like drivers and passengers can move around freely once you park, find a different spot.
Don't take up two spaces on the street. In residential areas where the parking spaces are limited and not marked, always park as close to the end of the open space as you can. Often there is room for two cars between driveways. If you park in the middle, you make it impossible for another car to park in that space.
Remember, safety is of the utmost importance. Street parking can be dangerous to vehicle owners, bicyclists, scooters, and walkers.  Let's all do our best to be safe and courteous. 
Source: City of Peachtree Corners
The First Days of the City of Peachtree Corners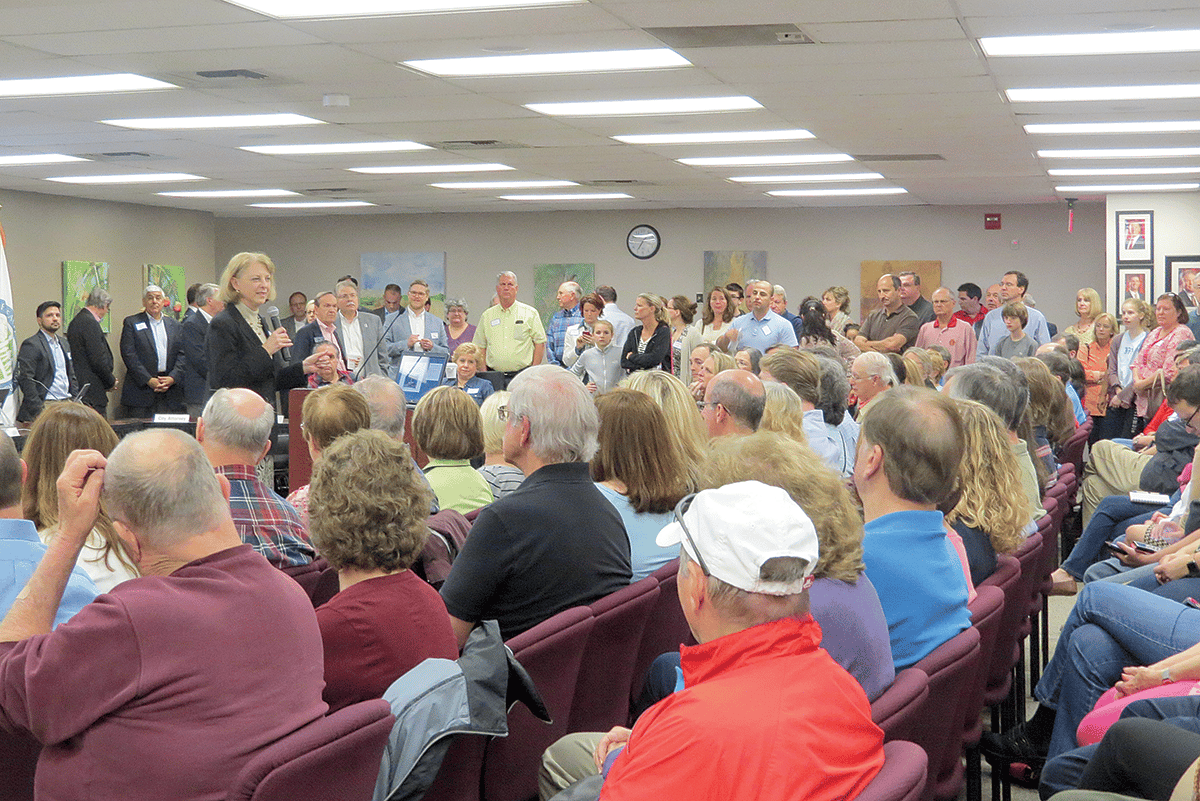 Peachtree Corners Community Development Director and first full-time city employee Diana Wheeler recount the early days.
Ten years ago, when I was offered the opportunity to become Peachtree Corners' first employee, I eagerly accepted because I thought that with over 25 years of government experience, I could make a real contribution to this new city.
I didn't realize until I visited the first City Hall building for the very first time that I would be contributing more than just my knowledge and experience. I would also be contributing my cell phone, car, laptop and credit card.
The fledgling city of Peachtree Corners had a framework for governance in place and several part-time consultants to manage operations, but there were no other permanent employees or much of anything else. The space that had been leased for City Hall was an old, empty building with glass walls and a poor ventilation system.
I had my pick of any empty office I wanted. With my architectural training and an understanding of the building's orientation, I could tell immediately that I would have a choice of either being too cold in the winter or too hot in the summer. (I went with too cold in the winter and invested in a space heater.)
Setting, and resetting, priorities
I spent that first morning in August 2012 making a list of everything that needed to be done and then got to work on my list. The first item was a call to the cable company to sign up for internet service. There was only so much I could do on my phone. Without computers and internet, there would be no way to start up this start-up.
Next on my list was a trip to a used furniture store to see about buying desks, chairs, file cabinets and other essentials. There was no time to order new furniture and wait for delivery. I needed to buy things that were on-hand — or second hand. Fortunately, six matching office sets were found, and I told the salesperson that I would take them all.
I was feeling a great sense of accomplishment until he asked how I wanted to pay for them. I told him that the furniture was for the City of Peachtree Corners and asked if he could create an account for the city. He said he never heard of Peachtree Corners, but he could set up an account if it was tied to a credit card or a bank account.
Well, of course, Peachtree Corners had neither, so I contributed the use of my credit card and hoped that the purchase cleared. Luckily, it was the beginning of the month, so the transaction was approved — and I was off to my newly re-prioritized next destination: the bank.
All went well there, but I thought it might still be prudent to call my credit card company and see if they would raise my card limit. They did and that made me happy until I started to think about explaining the next month's credit card bill to my husband.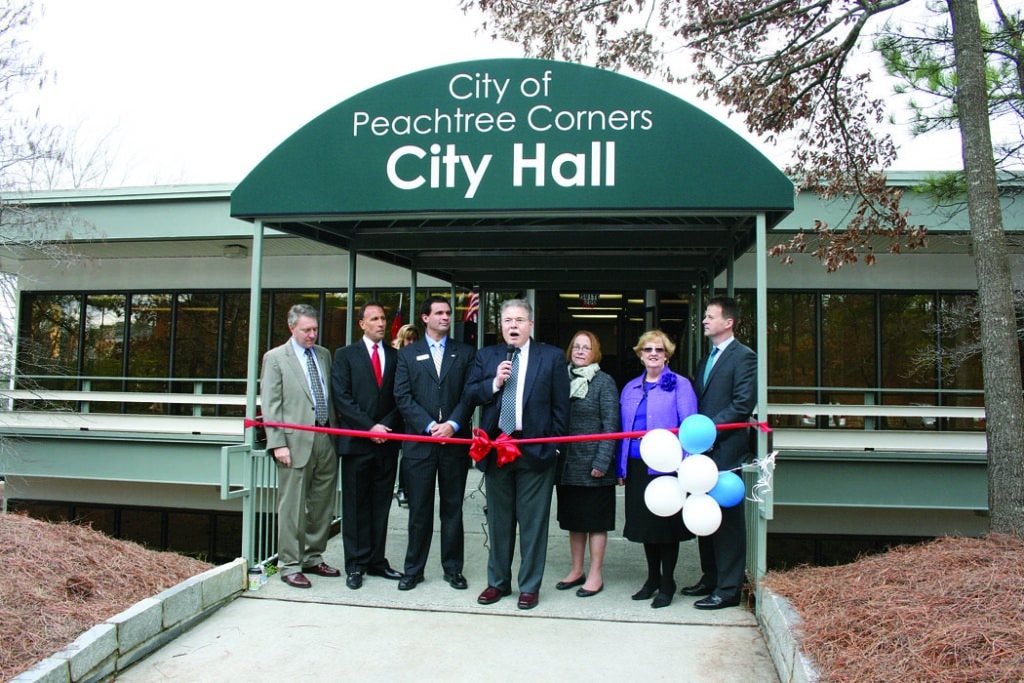 Challenges and accomplishments
Over the next few weeks, I worked to secure office equipment, including copy machines, a plotter (for maps and plans) and AV equipment, as well as basic office supplies. Fortunately, my credit card with its increased spending limit was up to the challenge and carried us over until the bank issued the city a line of credit.
Meanwhile, without the benefit of coworkers, I often needed to find creative solutions to routine challenges. For example, when trash got dumped along Peachtree Corners Circle, I reached out to Gwinnett's Sheriff Department and made arrangements for an inmate work crew to pick it all up. And when deliveries were made to City Hall that I couldn't physically manage, a staffing agency sent folks with strong arms to assist.
I even put my family to work. Large tables and file cases with drawers were needed for building plan review and large format projects, so my husband Robert and son John assembled big IKEA dining room tables and cabinets that were later outfitted with glass tops. They worked hard interpreting Swedish instructional hieroglyphics over the course of a weekend, and I supplied a picnic lunch of peanut butter sandwiches, because a refrigerator hadn't yet been purchased for the break room.
Celebration for the new city
One of the biggest challenges came at the beginning of December 2012 when the City Council announced that there would be a Grand Opening of City Hall with an open house in January — and the entire community would be invited.
It seemed like an impossible goal, but the City Council had just hired City Clerk Kym Chereck and that made all the difference. The two of us worked with a consultant, developed an action plan, delegated assignments — and everyone got very, very busy.
We worked up until the very last minute. A Boy Scout troop was even recruited to raise the flag at City Hall on opening day. It didn't occur to me until the week before that the national anthem should be played when the flag is raised for the first time. It was too late to solicit a volunteer, so again, I pressed my good-natured, trumpet player son John into service. He did an admirable job and set the tone for a jubilant day.
The highlight of the Grand Opening came when Mayor Mike Mason unveiled the city name and logo on the wall of the new Council Chambers. The unveiling generated a standing ovation and marked the realization of a dream for all those involved and for a brand-new city. It was a truly remarkable achievement.
And 10 years later, we're still living the dream. Happy Birthday, Peachtree Corners! ■
City of Peachtree Corners Finance Dept. Awarded Certificate of Achievement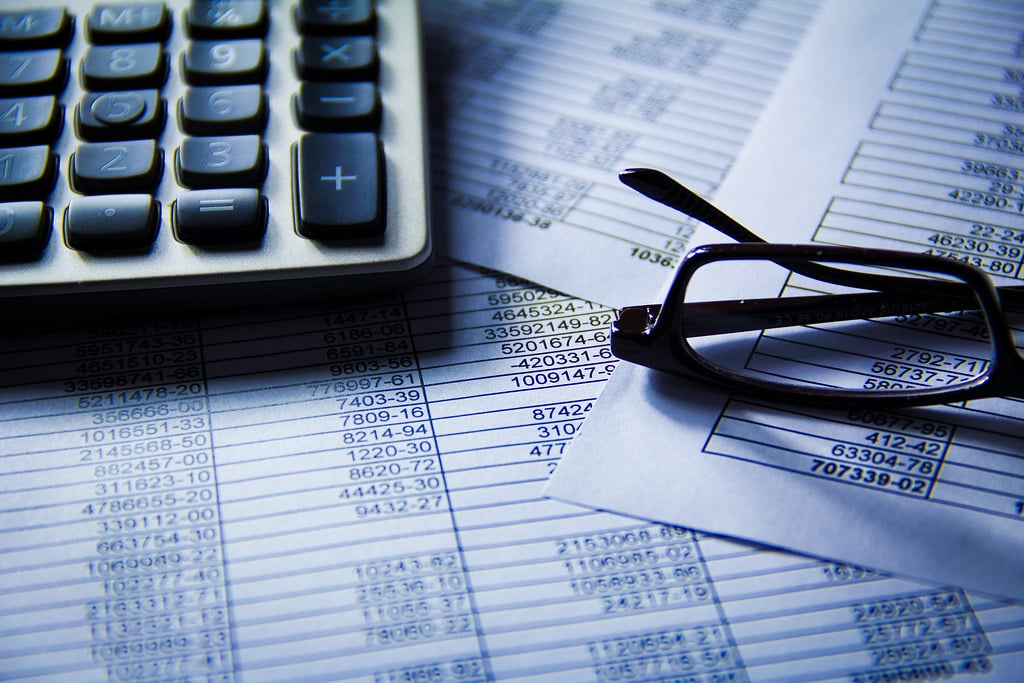 The City of Peachtree Corners' Finance Department has been awarded a Certificate of Achievement for Excellence in Financial Reporting from the Government Finance Officers Association of the United States and Canada (GFOA) for its 2021 financial year-end comprehensive annual financial report (CAFR).
The GFOA's Certificate of Achievement is the highest form of recognition in governmental accounting and financial reporting, and its attainment represents a significant accomplishment by a government and its management. It is the city's fourth year receiving the award and represents a significant accomplishment by the City's Finance Department and its leadership.
"We are pleased to again receive this honor," said City Manager Brian Johnson. "Our finance department, and Finance Director Cory Salley, are to be commended for this achievement as it is the highest form of recognition GOFA presents."
The city's Finance Department produces the CAFR each year and works with independent auditors to verify the city's financial situation and standing. The CAFR is judged by an impartial panel to meet the high standards of the program, which includes demonstrating a constructive "spirit of full disclosure" to clearly communicate its financial story and motivate potential users and user groups to read the report.
"This is an important award that validates Peachtree Corners' commitment to go beyond the minimum requirements to prepare comprehensive annual financial reports in the spirit of transparency and full disclosure," said Assistant City Manager, Brandon Branham.
The Government Finance Officers Association, based in Chicago, is a non-profit professional association serving approximately 17,500 government finance professionals. With offices in Chicago and Washington, D.C., it serves the member organization by advancing uniform standards and procedures in financial management for governments and assisting with professional development for public finance managers.