Great Spaces to Host Corporate & Holiday Parties in Peachtree Corners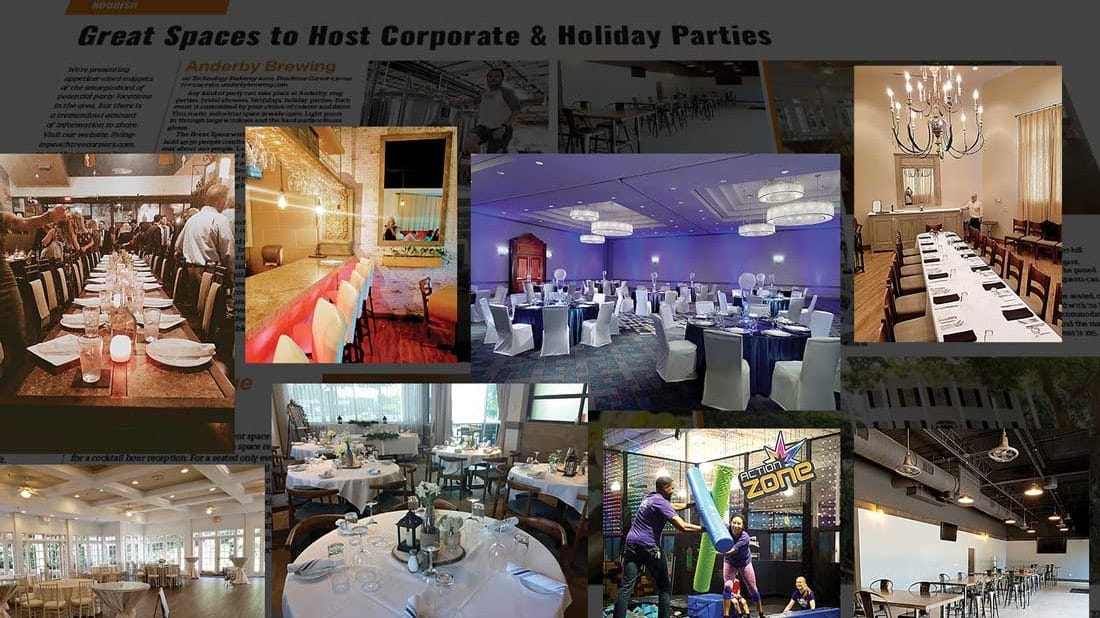 It may be hard to imagine because we're still experiencing such warm temperatures in the South, but it's time to face that sometimes dreaded phrase that somehow seems to sneak up on us every year at around this very time, "The holidays are fast approaching!"
It can potentially be a time for moments of great stress: dusting off those trundle beds to host the out-of-town guests, scrambling to get all the ingredients to make our family favorites, hunting down that perfect gift for each of our loved-ones, wrapping until we're buried in piles of shredded papers and ribbons of all colors, busting out the boxes of decorations until it looks like a Christmas, Hanukah, or Kwanzaa bomb—or perhaps a combination thereof—has exploded all over every surface of our living spaces.
Despite it all, like many others, I absolutely adore the holiday season. And food being one of my favorite subjects, imagine my glee when given the assignment to help our readers find some great venues right in our own proverbial backyard, that would make hosting our 2019 holiday parties a cinch! I may or may not have squealed with delight, just a little.
Here are some of the fantastic places I've scoped-out and I'm happy to share with you the low-down on each one. I tried to include a variety of locations, to meet whatever your holiday party needs may be; corporate, family, child-friendly, elegant, casual—you name it.
I think there's something here for everyone. I'll take you on my research and discovery journey of some favorite local businesses that could be fantastic places to host your holiday events. May this holiday season be your happiest one yet. Wishing you all that feel-good, nostalgic sensitivity that can only come from watching holiday movies in perpetuity on every TV set in the house for the next few months!
Our list of 14 great spaces include:
Disclaimer: Pricing and hours are meant as a guide and are subject to change, please check with the individual facilities directly.
6 Places to Eat Asian in Peachtree Corners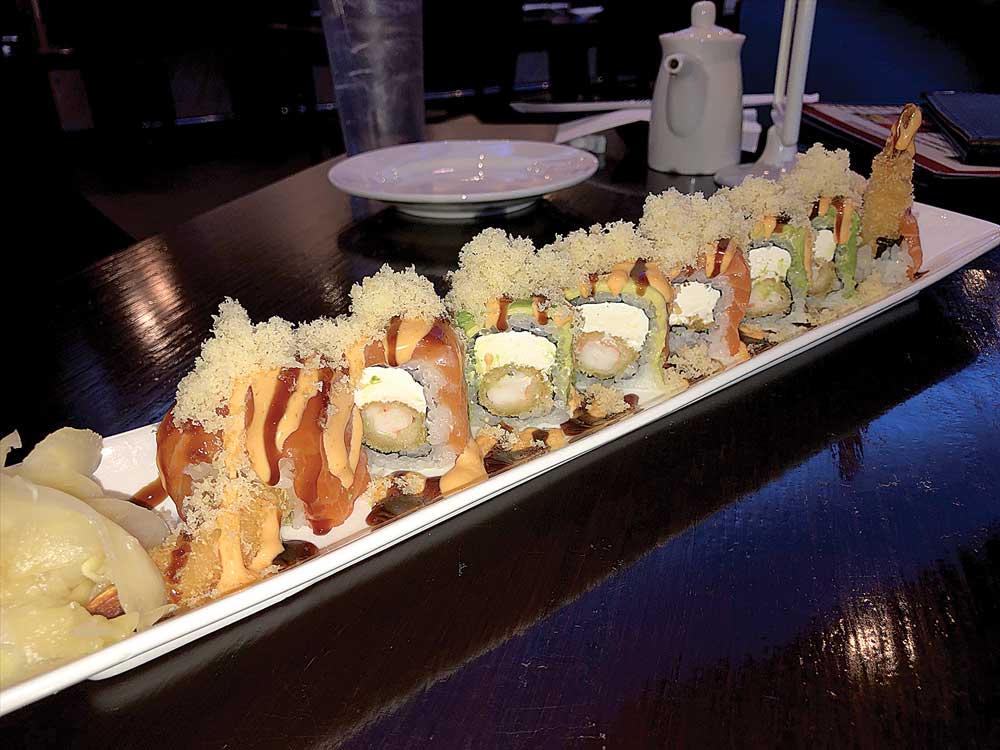 Aomi Japanese Restaurant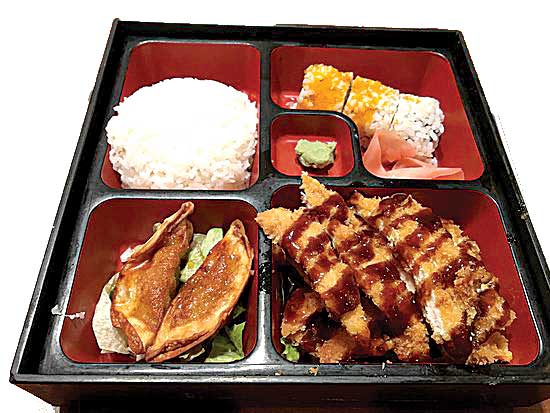 The new go-to lunch dish at Aomi Japanese Restaurant is the Chicken Katsu Bento Box. This chicken explosion is deep-fried after being breaded in their signature Japanese panko, then served with shrimp and vegetable tempura, crunchy shrimp rolls, two-piece gyoza and soup or salad. Aomi has not only perfected their lunch menu, but also their hibachi show at night! Offering a variety of meats and sides, Aomi covers all tastes for every customer.
5145 Peachtree Parkway, Suite 470A, Norcross 30092
aomijapanese.com/norcross.html
Lon U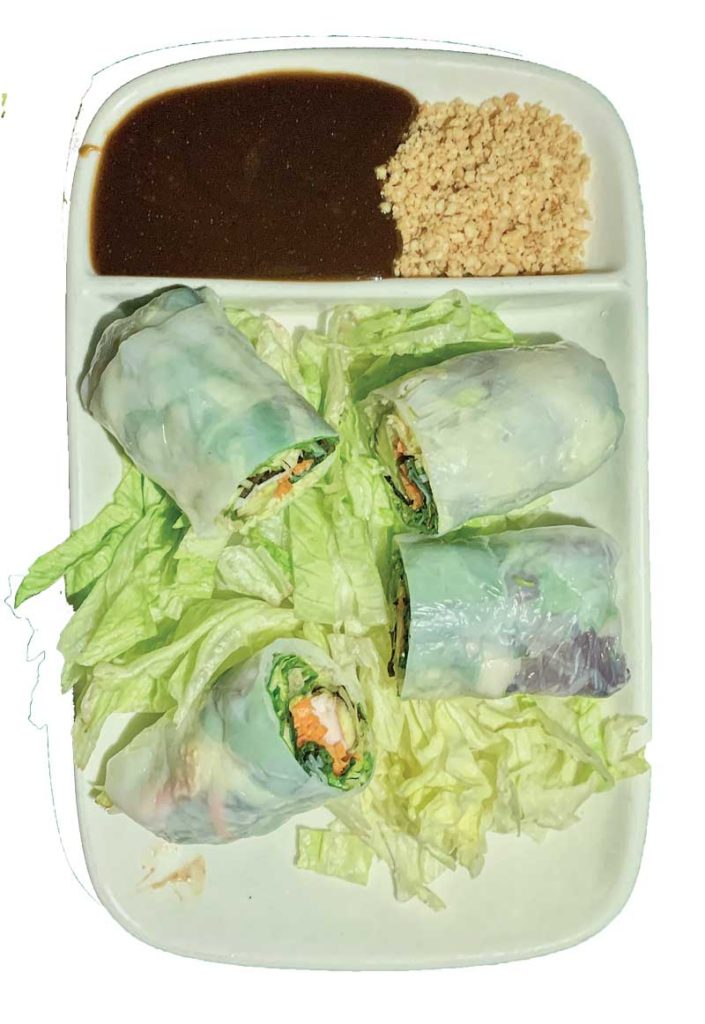 Pictured is an authentic appetizer for a Thai-style meal. The Basil Rolls are a combination of chicken, shrimp and avocado, layered in carrots, cucumbers and basil leaves. Finally, it's wrapped in soft rice paper and served with a hoisin-peanut dipping sauce. You'll experience every layer of flavor in each bite. It's a perfect way to start off your dining experience at Lon U.
5005 Peachtree Parkway, Suite 860, Peachtree Corners 30092
lonunorcrosstogo.com
Royal Bistro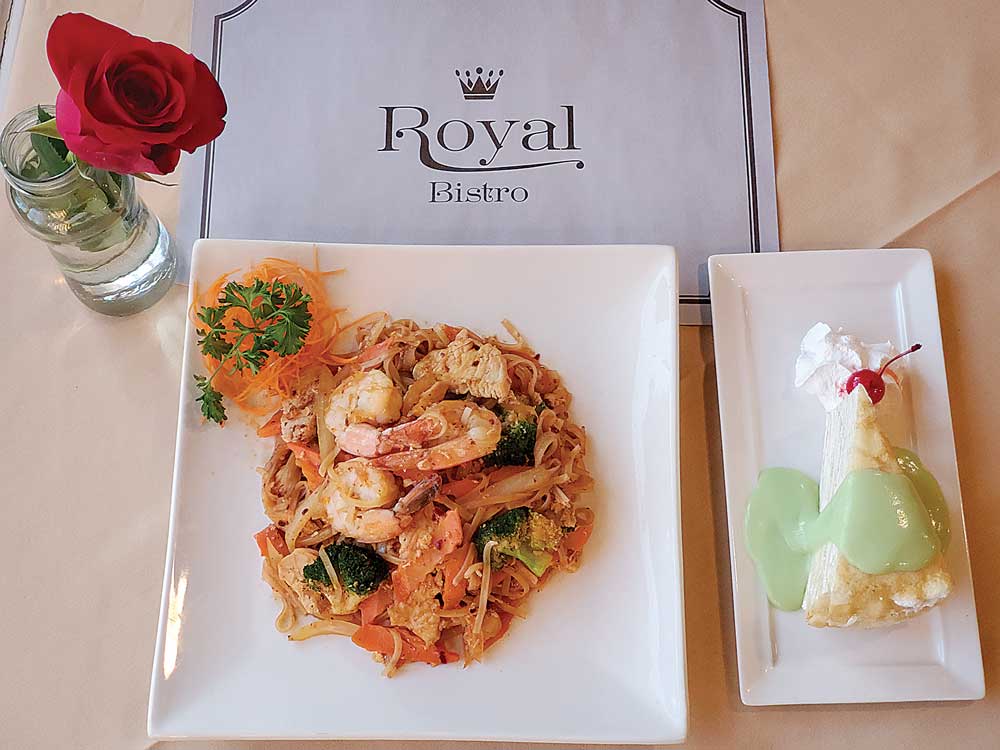 If you love a tasty blend of sweet, spicy and salty, then this is the dish for you! Recommended by the Royal Bistro chef, the lava noodles are lightly fried and accompany chicken, shrimp, eggs, white onions, carrots and broccoli in a homemade roasted chili paste sauce. This delightful meal can be prepared mild, medium, hot or Thai hot upon request.
6365 Spalding Drive, Suite A, Peachtree Corners 30092
royalbistro.net
Sushi Mito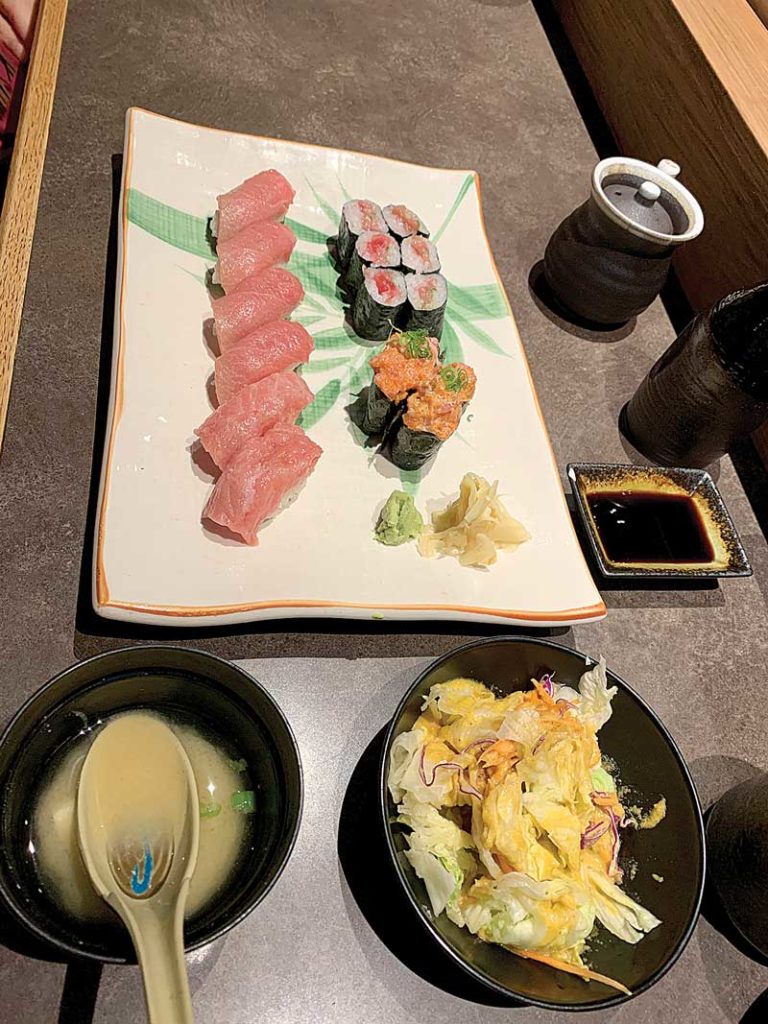 Sushi Mito, serving traditional Japanese cosine for 25 years, is proud to announce that they have a new special menu featuring the highest quality BlueFin Tuna. In Sushi Set A, toro and o toro nigiri, the most desired part of the tuna fish, is served with miso soup, salad and green tea. The menu is filled with different BlueFin combinations to suit every sushi lover's preference.
6470 Spalding Drive, Peachtree Corners 30092
sushimito.com
Sushi Osawa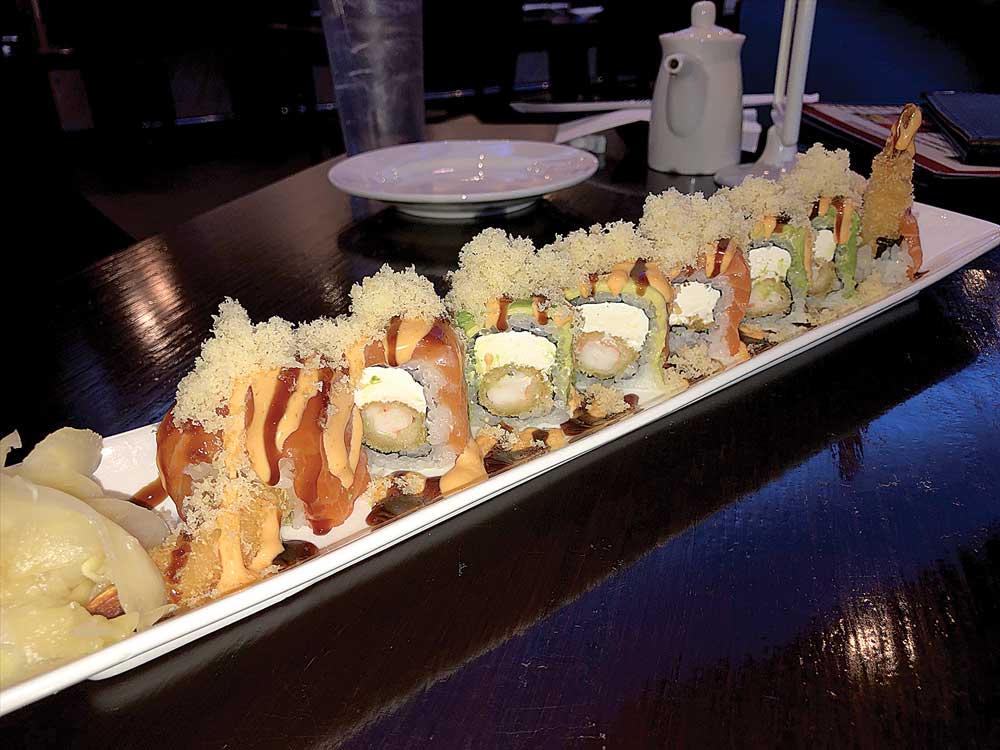 Offering an assortment of rolls, Sushi Osawa is the perfect spot for sushi lovers. The Super Crunch roll is a delicious showstopper that includes shrimp tempura and cream cheese. To top it off, this roll is wrapped in salmon or avocado, spicy mayo, eel sauce and crunch. Sushi Osawa also offers an all-you-can-eat menu, allowing customers to get their fill.
5270 Peachtree Parkway, Suite 119, Peachtree Corners 30092
sushiosawa.online
Taqueria Tsunami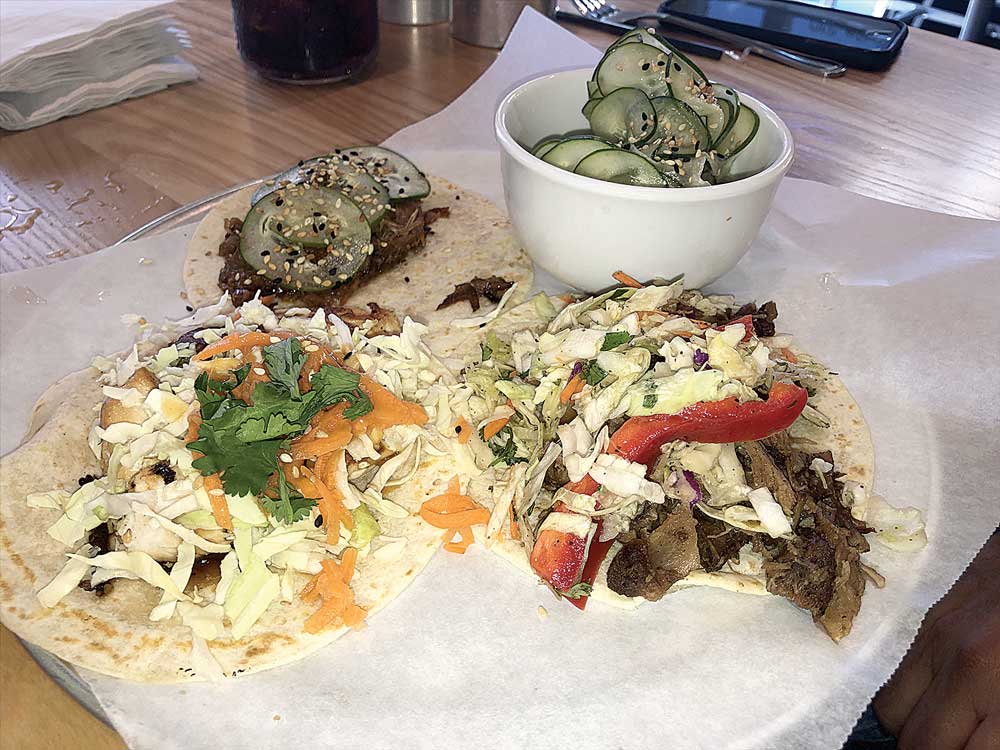 At Taqueria Tsunami, the Quatro is the way to go; you get to select three favorite tacos and a side from their delicious menu. Three highly recommended dishes are the BBQ Short Rib taco smothered in Kogi BBQ sauce; the Thai Chicken taco with cabbage and carrots; and the Rising Sun pork taco topped with Asian slaw. To complete your ultimate meal, add a side of the cucumber salad for an amazing balance to your tacos.
5160 Town Center Boulevard, Suite 510, Peachtree Corners 30092
taqueriatsunami.com
New Restaurant, Townhomes, Specialty Grocery Store Under Construction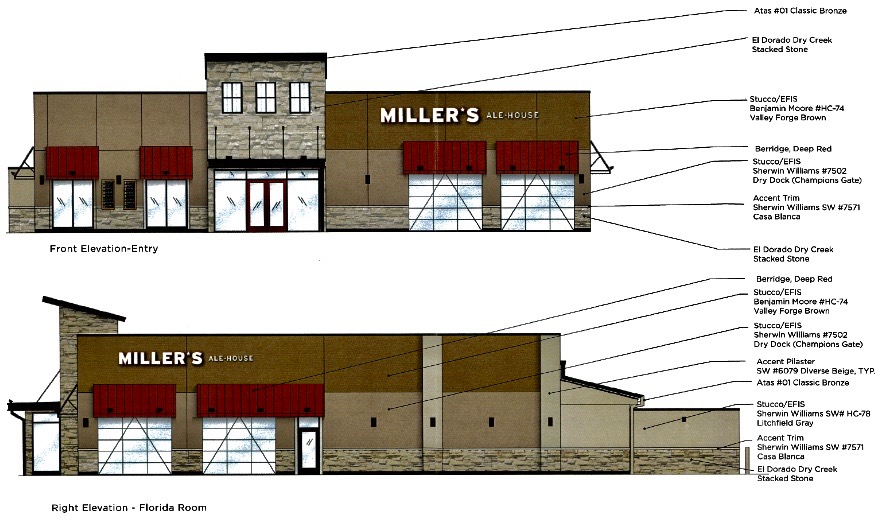 Miller's Ale House, a 7,000 square-foot restaurant, will soon break ground at its new location on Peachtree Parkway. The sports bar will be located on an out-parcel next to Taco Bell in the Peachtree Parkway Shopping Plaza. The north corner of the existing shopping center (where an existing emissions inspection station is located) will be razed for a parking lot for the restaurant. The new restaurant is part of a chain based in Orlando, Florida.
Town Center Townhomes: The first five of the 72 planned townhomes adjacent to the Town Green are now under construction. Foundations have been poured on the new 3-story brick townhomes which will offer three- and four- bedroom/3.5-bathroom floor plans. Features include brick exterior, two-car garages, gas fireplace and stainless-steel appliances, granite counter-tops in the kitchen. The development is named 5200 at Town Center. The sales office is located at the Stonington community located at 3544 Medlock Bridge Road. A full list of amenities and prices are included on the builder's website.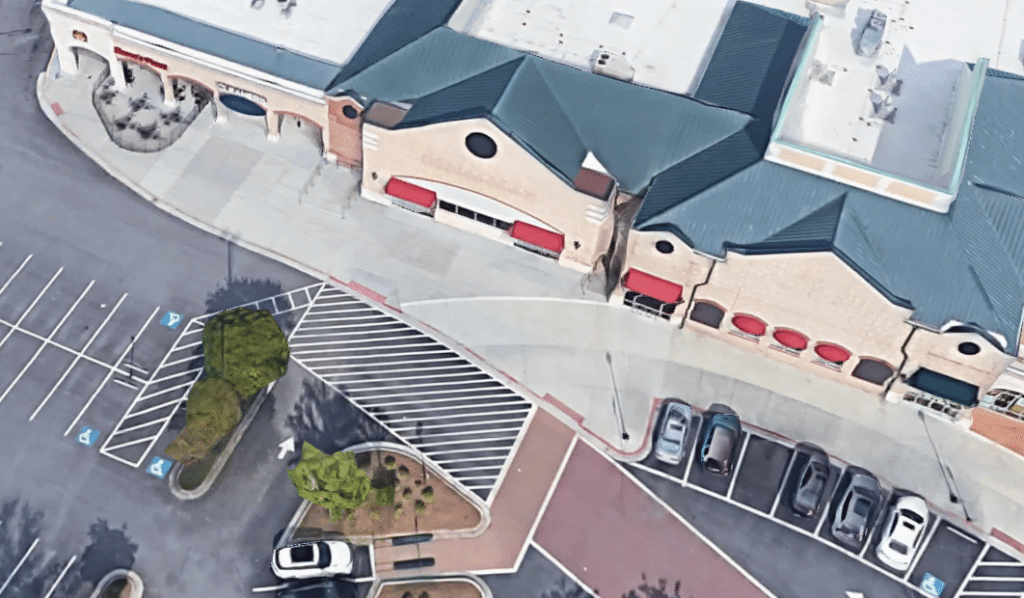 Lidl, the German discount grocer, will open in the former Earth Fare space in the Interlochen Shopping Center at 5270 Peachtree Parkway. Work is currently underway in the 23,500 square foot space but the company has not yet announced an opening date for its new Peachtree Corners location. Along with fresh produce, the discount grocer sells meat and poultry, frozen foods, bakery items, health and beauty and household essentials. The first modern Lidl store opened in 1973 in Germany; today the company operates 10,800 stores in 32 countries including more than 70 stores in the United States.
Information courtesy City of Peachtree Corners
My Favorite Holiday Foods & Desserts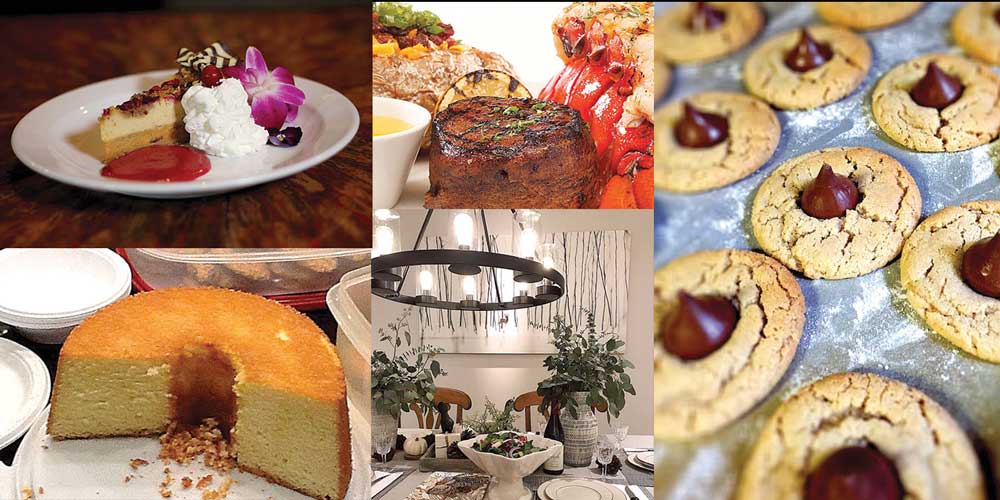 We asked some local people what their favorites were for this holiday season
The Bramble Family
Kyra, Cliff, Stevie, Reid
Owner of Noble Fin
The Bramble Family

Peanut Butter Cookie Kisses
Peanut Butter Cookie Kisses
"One of the joys of making this dessert during the holidays is not the actual eating of these cookies, but the pure look of excitement in our kids' faces. The excitement of gathering all of the ingredients, and the fun of pouring the ingredients into the bowl, making a mess and watching the kids be filled with so much excitement as the cookies get placed into the oven."
---
Debbie Mason
Peachtree Corners
First Lady
While Debbie is involved with many of the city's activities, including the Peachtree Corners Festival, she takes time to bake for her family. She shares this favorite holiday recipe.
Debbie's Sour Cream
Pound Cake

Debbie Mason
Debbie's Sour Cream Pound Cake
2 sticks butter, softened
½ teaspoon baking soda
3 cups sugar
1 cup sour cream
6 eggs
1 teaspoon vanilla extract
3 cups flour
Cream the butter and sugar until light and fluffy. Add the eggs, one at a time, beating well after each. In a different bowl, sift together the flour and baking soda. Then add the flour mixture, alternating with adding the sour cream, beginning and ending with flour. The batter should have taken on a different sheen when it's ready. Add the vanilla and blend well. Pour into a greased and floured tube pan. Bake in a preheated oven at 325 degrees for 90 minutes. Enjoy!
---
Executive Chef Ken Hampton
Hilton Atlanta—Peachtree Corners
Chef Ken Hampton

Cranberry Pumpkin Pie with Berry Coulis

Warm Salted Caramel Vanilla Bean Cake with Peppermint Ice Cream

Pearls Sugar Waffles with Mini Cider Donuts.

Red Velvet Cheesecake with Bourbon Eggnog Crème
"I have been Executive Chef at the Hilton Atlanta—Peachtree Corners Hotel, known as the "Castle on the Hill," for the past nine years, and I've seen tremendous growth in the area. Over the years, several local companies have held their holiday celebrations at our hotel. The holiday season is my favorite time of the year—I love to see the joy and happiness of our customers celebrating the season with co-workers and family.
"Our holiday collection this year includes Red Velvet Cheesecake with Bourbon Eggnog Crème, Warm Salted Caramel Vanilla Bean Cake with Peppermint Ice Cream, Cranberry Pumpkin Pie with Berry Coulis and Pearls Sugar Waffles with Mini Cider Donuts."
---
Gina Solomon
Wesleyan Artist Market
Harvest Salad
"This is, hands down, a sure hit—even for those who typically do not enjoy a salad. The combination of sweet and savory is a crowd pleaser every time. Crisp green apples, toasted pecans and dried cranberries make it a seasonal specialty."
● The salad ingredients include:
● mixed greens lettuce
● sliced red pepper
● cubed Granny Smith apples
● sliced red onion
● toasted pecan halves
● dried cranberries
● crumbled blue cheese
● salted bagel chips and
● homemade dressing of oil, apple cider vinegar, sugar, dried mustard and poppy seeds.
---
Jeanne Aulbach
Peachtree Corners City Council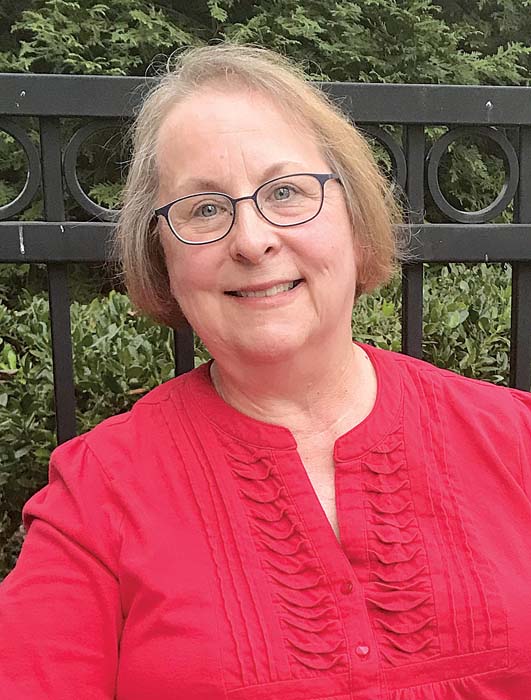 Jeanne likes to keep it basic. "Generally, if I'm hosting for the holidays, I just roast a turkey and fix some candied sweet potatoes, mashed potatoes and succotash. No recipes needed!"
---
Chef Donte Youmans
Firebirds Wood Fired Grill in Peachtree Corners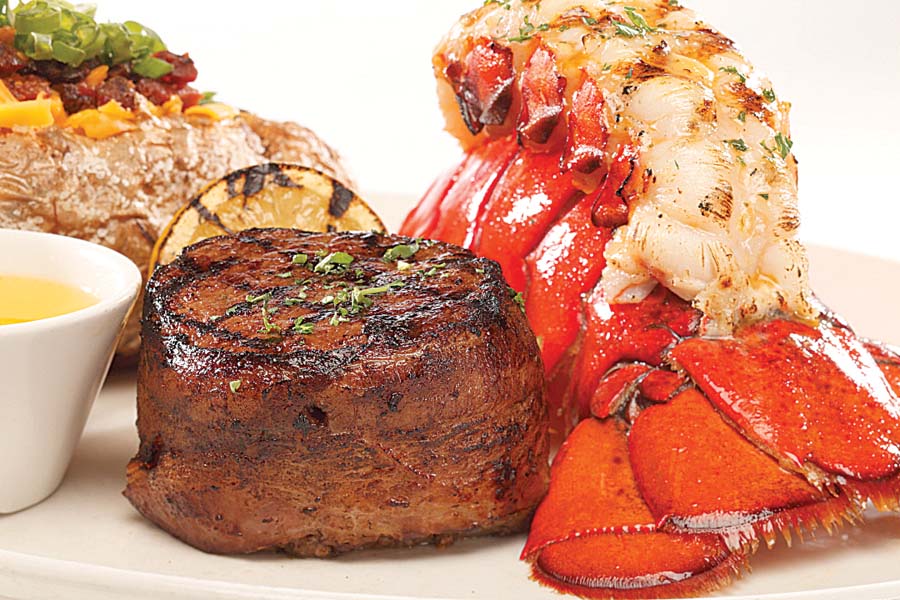 Surf and Turf
If turkey isn't your style, Chef Youmans has a suggestion: try a half-pound lobster tail and a 7-ounce applewood-smoked, bacon-wrapped filet seared over glowing embers of Firebirds' 100% wood fired grill.
"Our Surf and Turf is a special entree combining a flavorful hand-cut filet with a juicy lobster tail grilled to perfection."